Ridge ft The Fugitives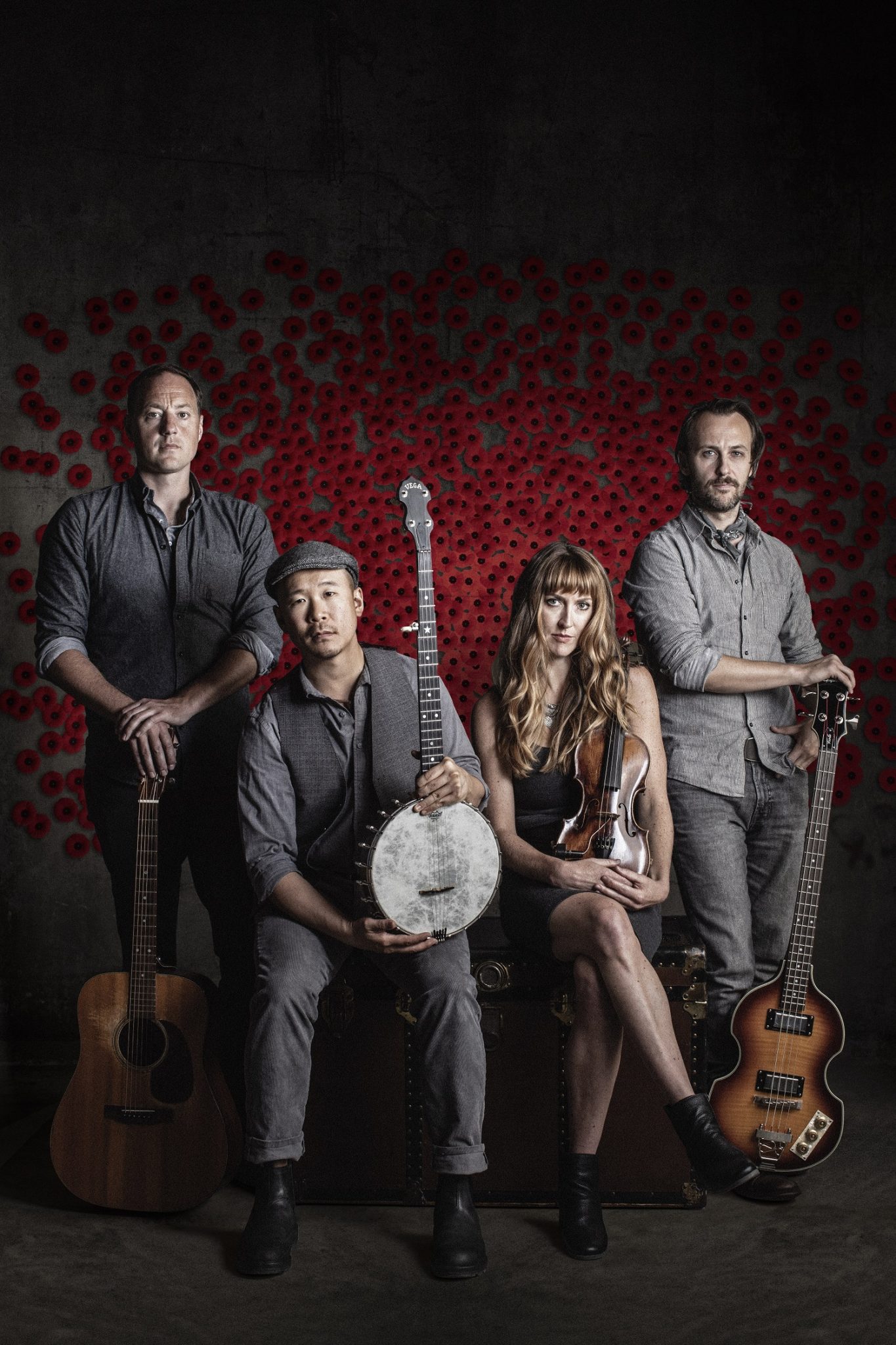 Often called "the battle that made Canada", Vimy Ridge resulted in over 10,000 Canadian casualties.
In RIDGE, Brendan McLeod and The Fugitives examine misconceptions and varying perspectives around the battle of Vimy Ridge, while drawing parallels to other formative events in our nation's past. Featuring innovative musical interpretations of WWI soldier songs (often referred to as 'Trench Songs'), RIDGE probes difficult yet necessary questions about how and why we grieve. Trench songs were written by frontline soldiers during WW1. Essentially protest songs, they were often parodies of well-known tunes. The Fugitives perform their 5th and JUNO nominated album Trench Songs to accompany the WWI storytelling and thought-provoking narrative McLeod provides. Based on the writing by WWI soldiers, the band wrote new melodies and music for these words. The result is a poignant and stripped-back collection of work that emphasizes the emotional content of the lyrics and continues the long tradition of folk music reshaping songs over time — the same way soldiers reshaped these songs in the trenches.
A vivid, kinetic ride through history, as well as an intimate, personal examination of our connection to the past, RIDGE is a visceral work that passionately argues against the exploitation of young lives.
About the Fugitives:
The Fugitives are an acoustic folk-roots group headed by songwriters Adrian Glynn and Brendan McLeod. They're joined by banjo player Chris Suen (Viper Central) and violinist Carly Frey (The Coal Porters). Over their first five albums, they've amassed a JUNO nomination, 6 CFMA nominations, and toured extensively through Canada, Europe, and the UK.
Performance highlights include major Canadian folk festivals, a Glastonbury performance, and a tour supporting  Buffy Sainte-Marie. In 2020, the band created RIDGE, a WW1-centered theatre show. Ridge has been performed at theatres across Canada and was named a Globe & Mail Top Arts Pick of the Year.
The band has earned a reputation for unforgettable live shows, brimming with complex harmonies, infectious storytelling, and top-notch musicianship.
Awards & Accolades:
2022 – Traditional Roots Album of the Year (nominee), JUNO Awards
2021 – Ensemble of the Year (nominee), Canadian Folk Music Awards,
2021 – Vocal Group of the Year (nominee), Canadian Folk Music Awards
2019 – Best Folk Album (Winner), German Critics' Music Association
2018 – Vocal Group of the Year (nominee), Canadian Folk Music Awards
2018 – Songwriter of the Year (nominee), Western Canadian Music Awards
2014 – Best Vocal Group (nominee), Canadian Folk Music Awards
2014 – Best Roots album (duo or group), Western Canadian Music Awards
2007 – 'Pushing the Boundaries' (nominee), Canadian Folk Music Awards