Calling all Local Authors and those with books showcased at the Gallery or those interested in featuring their books in our gift shop!
Are you intrigued by the idea of hosting a Tiny Book Reading at our Gallery?
If you're a Local Author seeking a platform to share your book and engage with the community, look no further! Peace Gallery North is currently organizing book readings for the upcoming months.
Contact us at gallery@npcc.bc.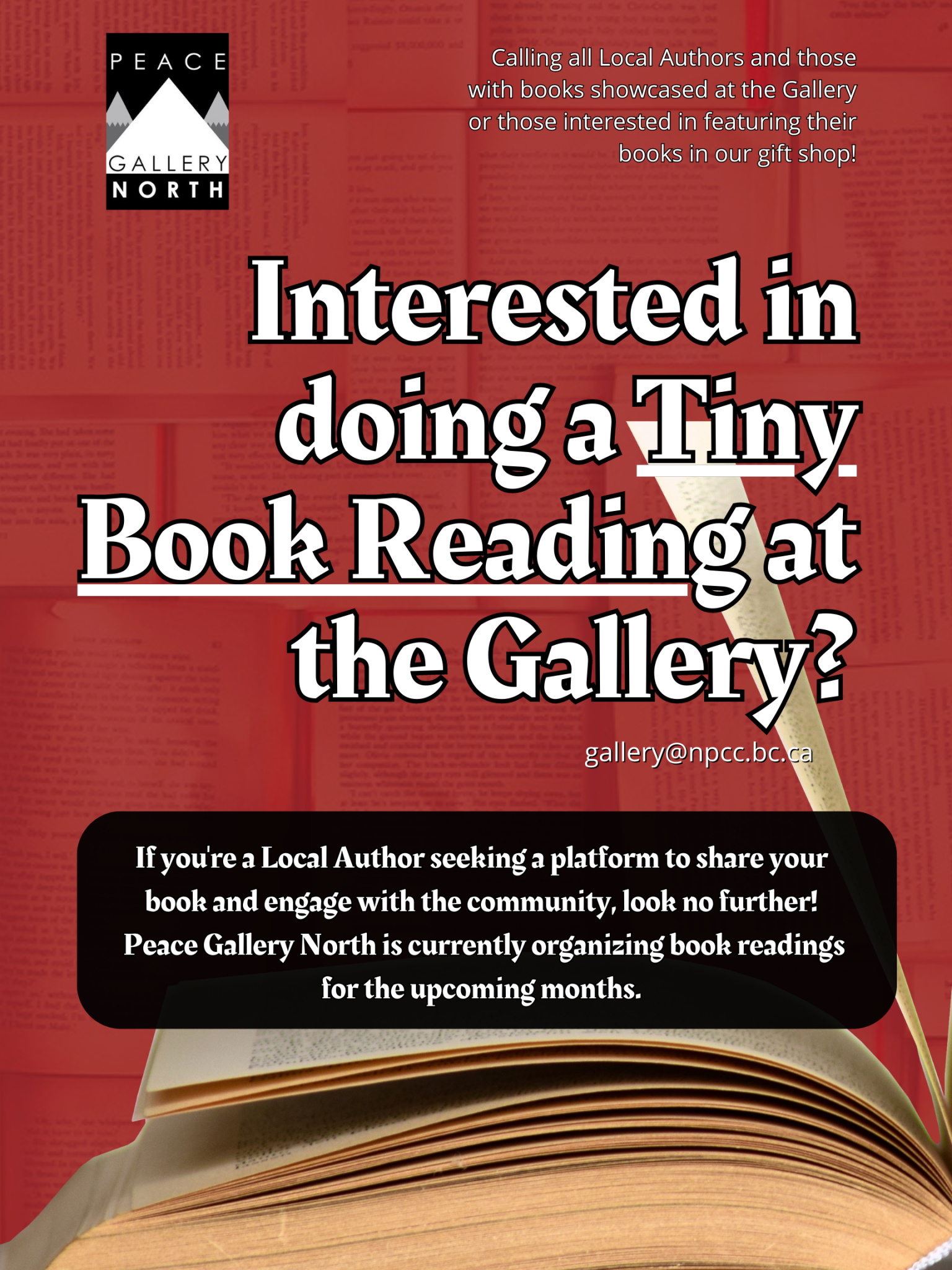 ca to reserve your spot.