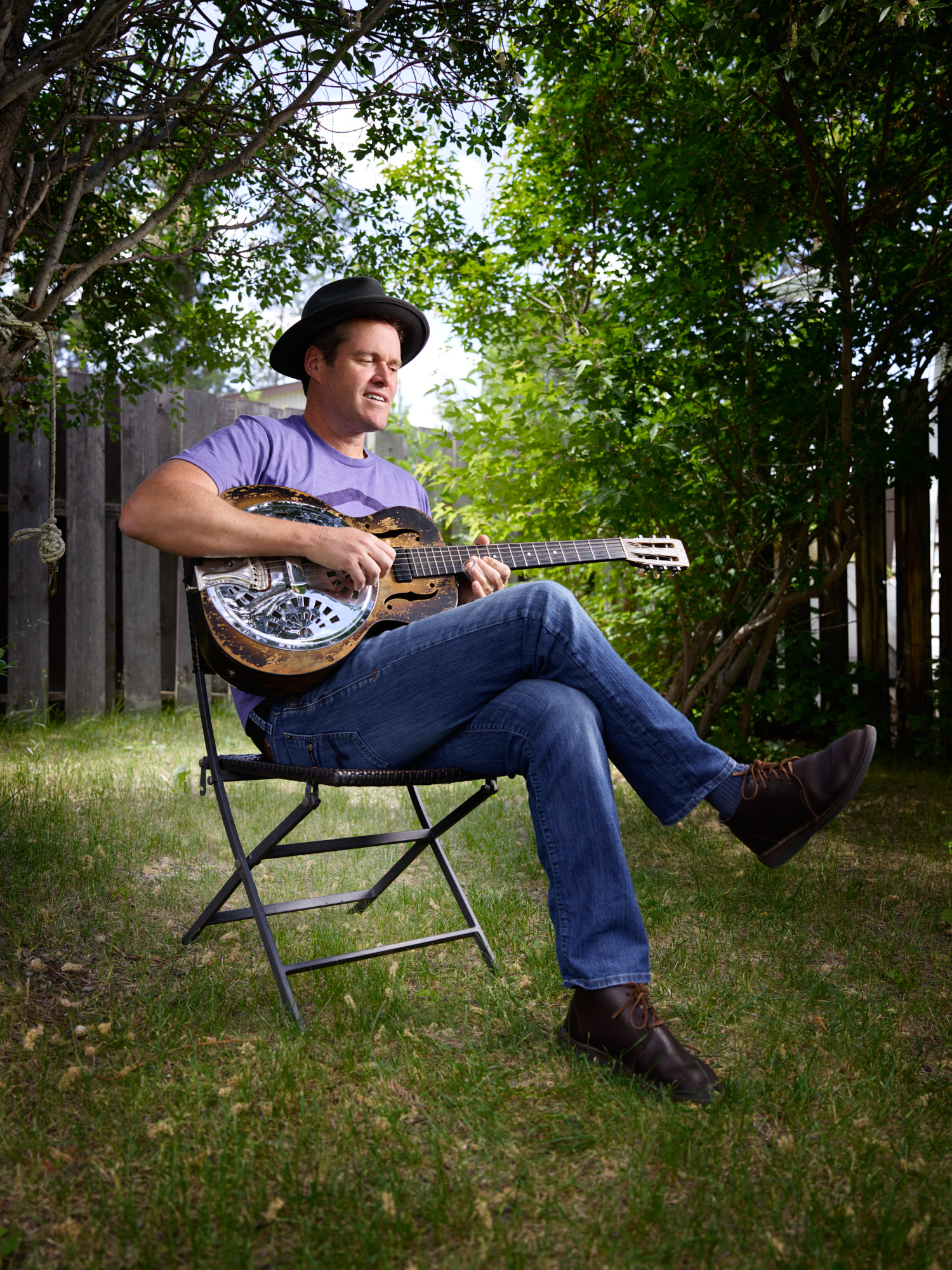 Acclaimed Yukon-based singer/songwriter Gordie Tentrees will appear at the North Peace Cultural Centre on November 19th in support of his eighth album, "Mean Old World". Themes contained on this latest album stem from his family's journey in navigating the Child Welfare system. Songs such as "Every Child," "Rosetta" and especially the album's title track are reflections of truth, loss, hope, colonialism and growth that have come from these first-hand experiences.
Working with a small combo of acoustic multi-instrumentalists that includes Bob Hamilton of the Undertakin' Daddies and Jaxon Haldane of the D-Rangers, Tentrees uses a distinctly Canadian style of roots music as the foundation for 10 new songs that are by turns joyful and thought-provoking in the style of Corb Lund and Fred Eaglesmith, artists to whom Tentrees is often compared. "Mean Old World" debuted on Folk/Roots music charts in Canada at #6 at the end of September.
Tentrees has certainly earned the respect of his peers, not only through his writing but also his tireless international touring regimen that has averaged over a hundred shows a year for the past decade and a half. Being forced off the road in 2020 added a different vibe to Mean Old World, allowing for more focus to be placed on developing the songs, while also giving Gordie some added time to appreciate his community.
Now with Mean Old World, Gordie Tentrees has made his most impressive musical statement to date, proving that Canadian songwriters are among the best in the world—even if they're from the furthest corners of the country.
Don't miss Gordie Tentrees with his special guest and collaborator, Juno award-winning producer, Bob Hamilton, at the North Peace Cultural Centre on November 19th at 7:30 pm. Adult tickets $30, Student & Senior $25.
North Peace Cultural Centre follows the Provincial guidelines in response to the ongoing COVID-19 pandemic and will require patrons to show proof of vaccination and wear a mask in order to attend this performance.