Open Studio- Tuesday 9 AM-11 AM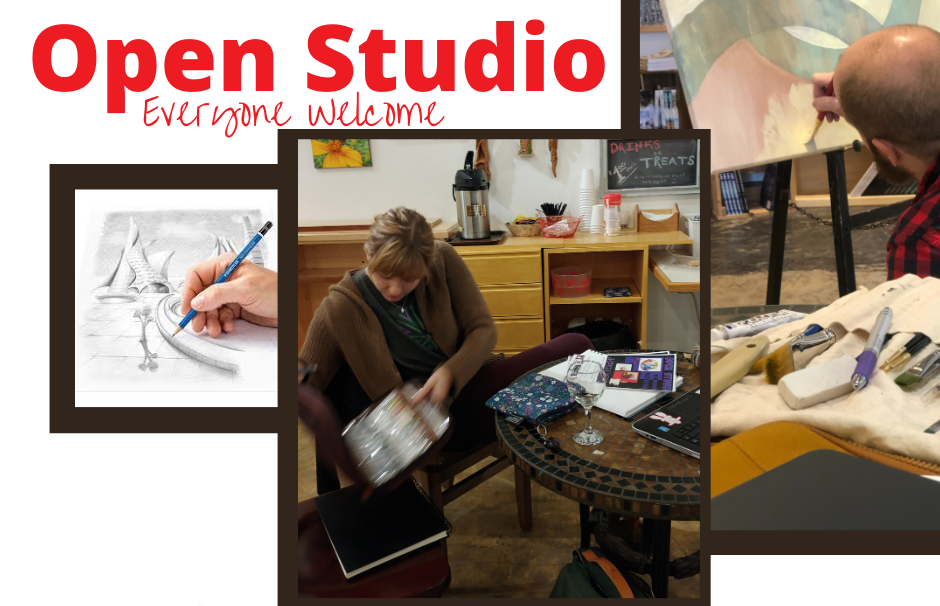 GREAT news! Workshops are back!
Open Studio classes start June 8th and will run weekly Tuesdays 9-11 am.
This workshop is meant for people who know what medium they would like to work with IE: Water color, acrylic, pen and pencil, digital, pastel and know a little about it, but need some help to bring their vision to life. If you are working in another medium and need help let us know, we may be able to help. All skill levels are welcome.
Bring your artistic aspirations, or a project in progress, and our hosting artist will work with you to push your art to the next level! We are excited to provide a great space to work and interact with fellow artists of all skill levels. Come join us!
Fees are $10 per day that you select. Registration is required and space is limited! Let us know what your project is, or if you need assistance in a specific medium when registering. Supplies will NOT be provided.
To register or for more information call 250-785-1992 or email reception@npcc.bc.ca.