Gallery Basics: Lino Cutting and Printing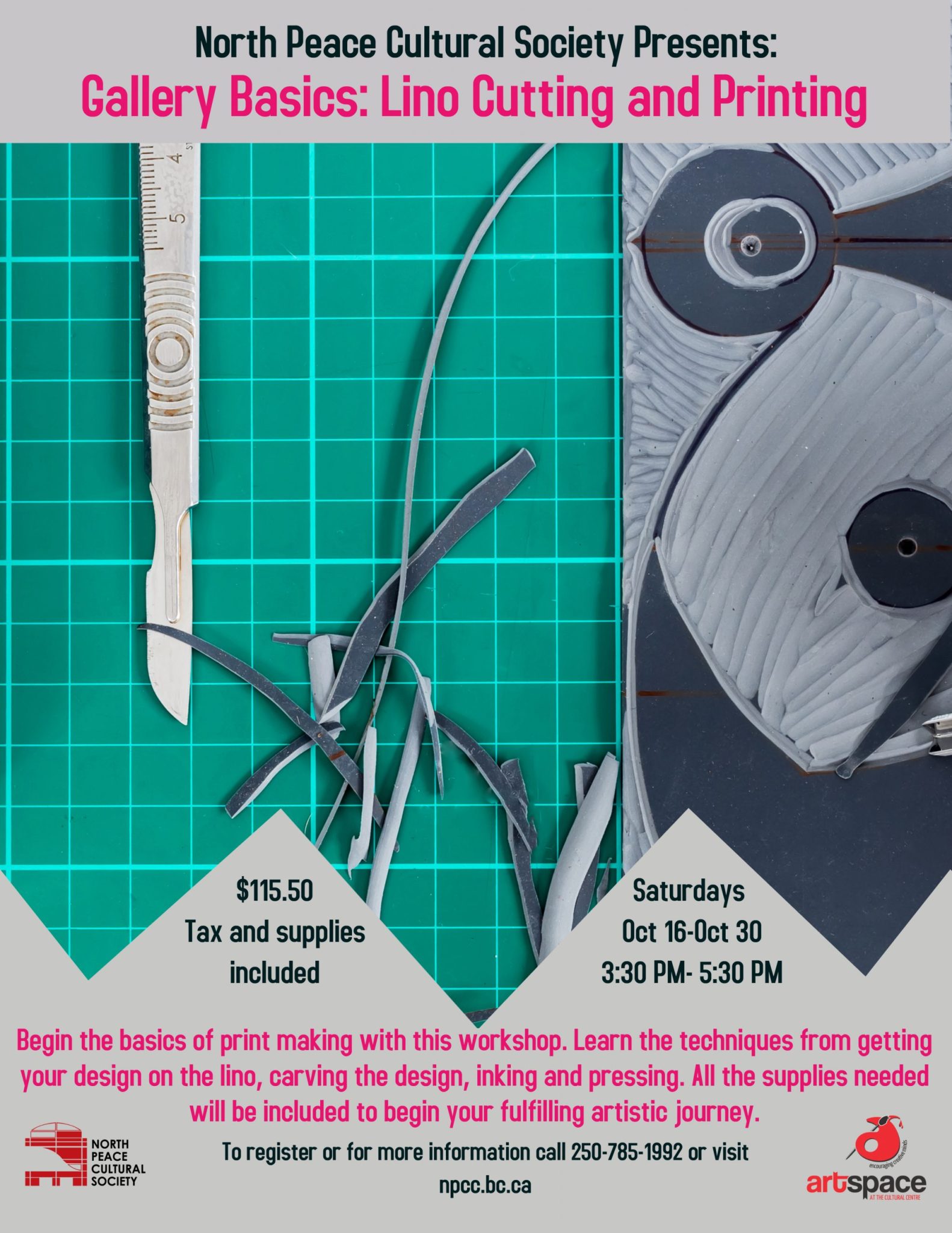 *Please note that vaccine passports will be required to participate in this workshop.
This workshop is a series of three classes that are 2 hours each that is for ages 18+.
You will learn the basic techniques from getting your design of the lino, carving the design, inking and pressing. All the supplies you need to begin this fulfilling artistic journey will be provided.