An Evening of Vaudeville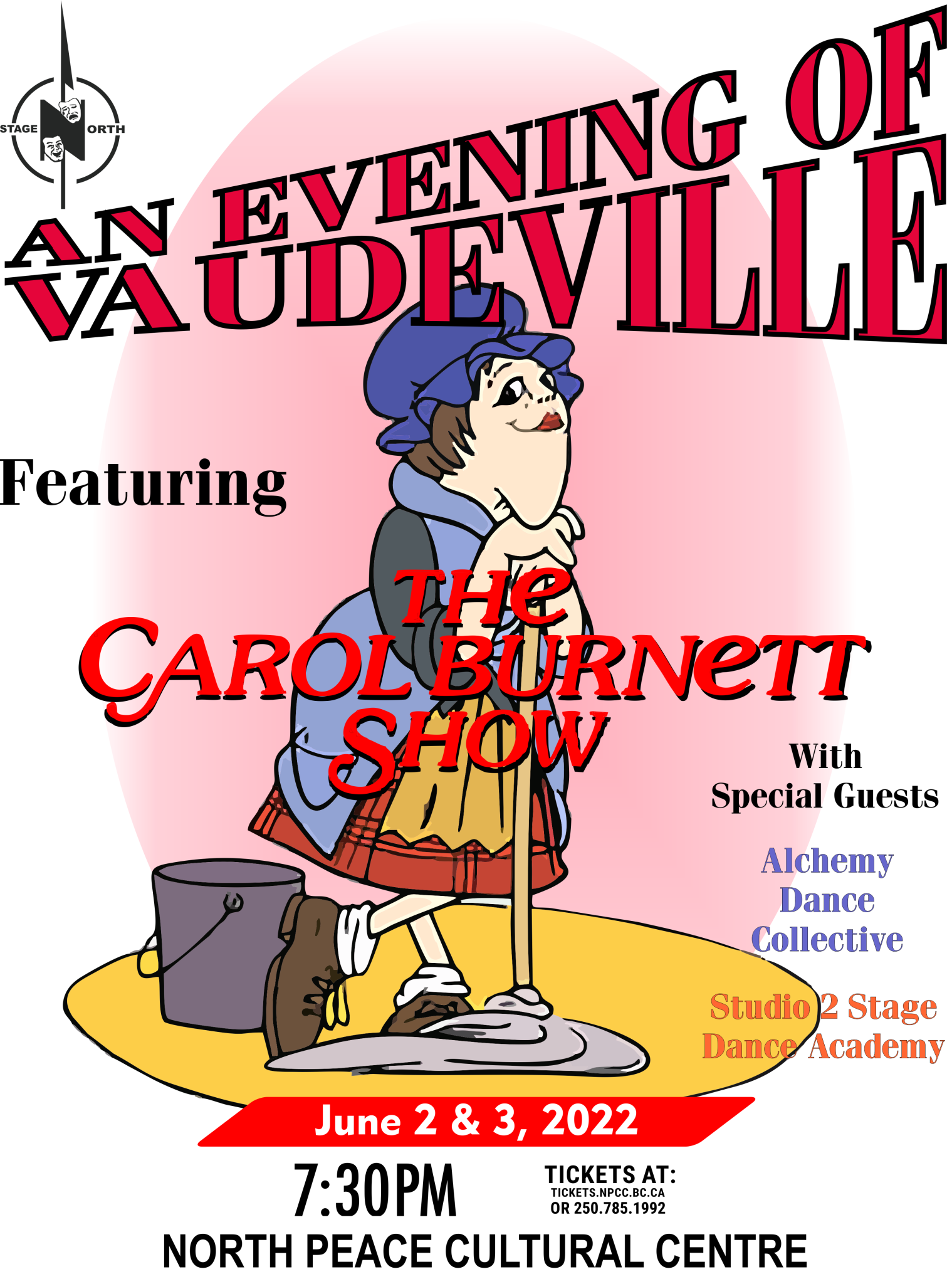 Stage North is back at it again!  With a cast focused on making you laugh and scripts from the Carol Burnett Show, you are sure to have a laugh filled evening.  From improbable soap operas to wistful conversations between couples, you are sure to enjoy the fast paced comedy situations.
To keep in the spirit of vaudeville, there will also be additional performances by our special guests, Studio 2 Stage Dance Academy and Alchemy Dance Collective.
June 2 & 3 @ 7:30
Adults $20, Students, Seniors & Children $15